Space-inspired, precision engineered, everyday accessories.
Discover our NOMINAL Pen and matching range of accessories, from London based design studio Mercator.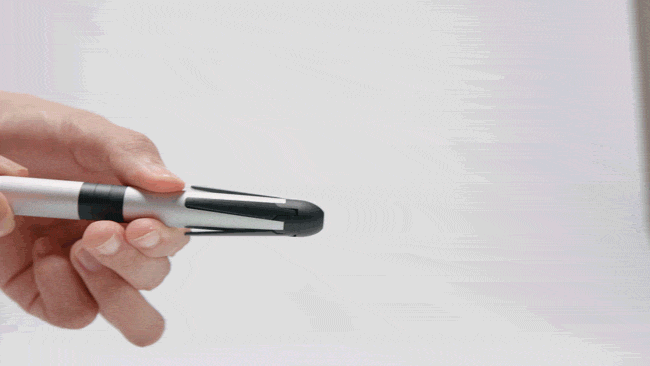 Falcon 9 Style Retracting Legs
Four retracting legs operate by simply twisting the body of the pen – allowing for a soft landing on your desk.
Discover more

34 Individual Components
Made of 34 individual components, most of which are CNC-machined to precision in 316L stainless steel and aircraft grade aluminium.
Shop now
Mercator London
NOMINAL Moon Lander Pen - Steel
Regular price
Sale price
$77.00 USD
Unit price
per
Sale
Sold out
Share
View full details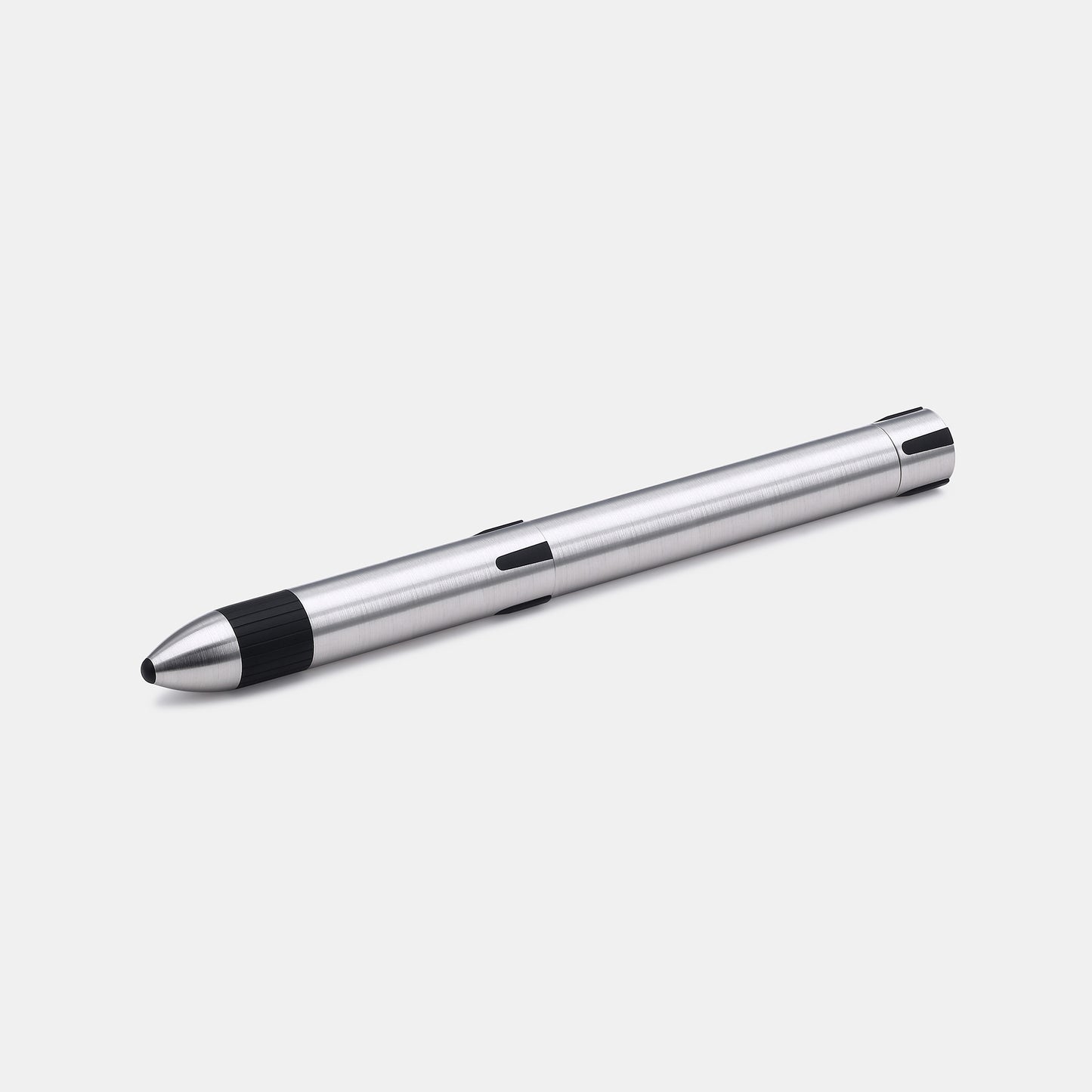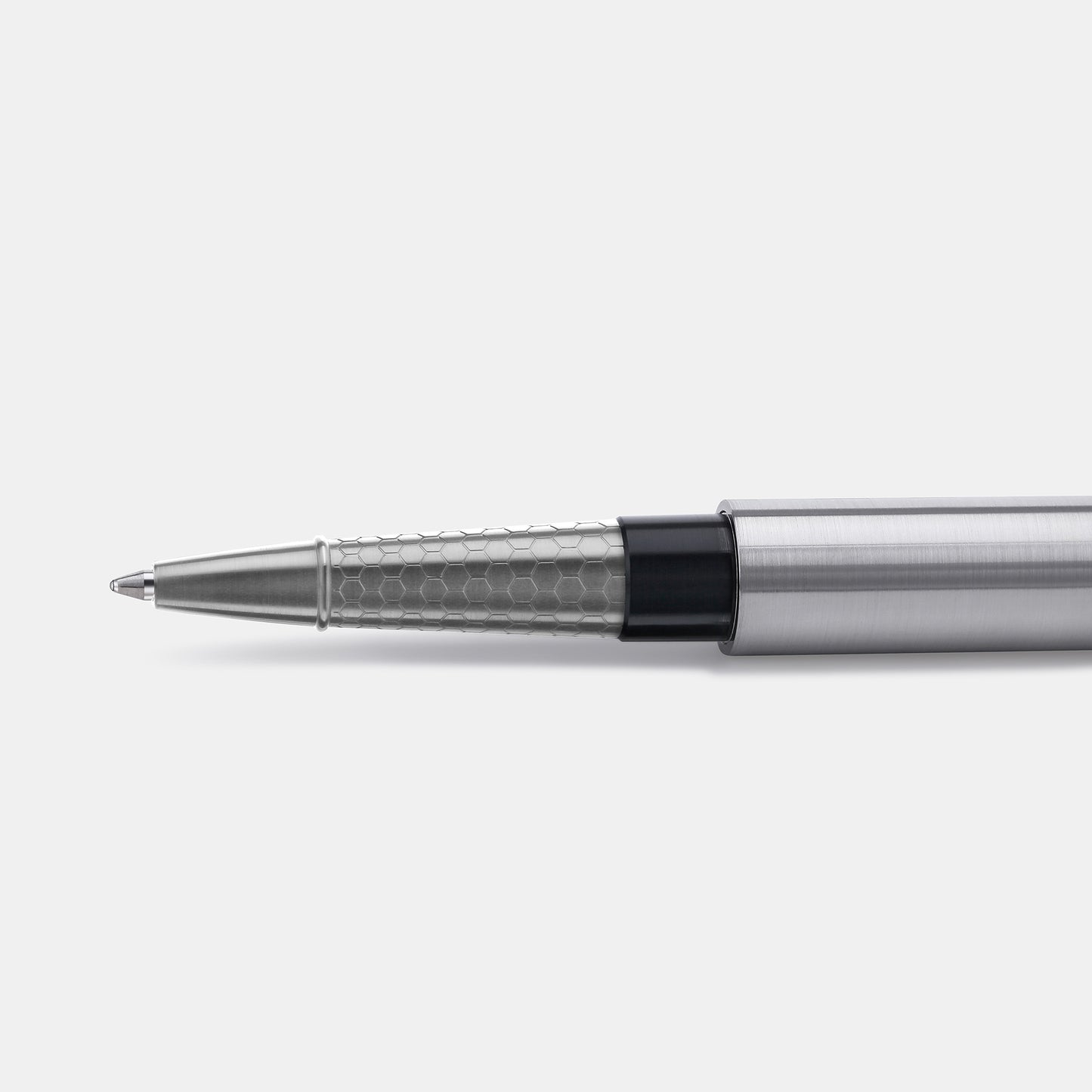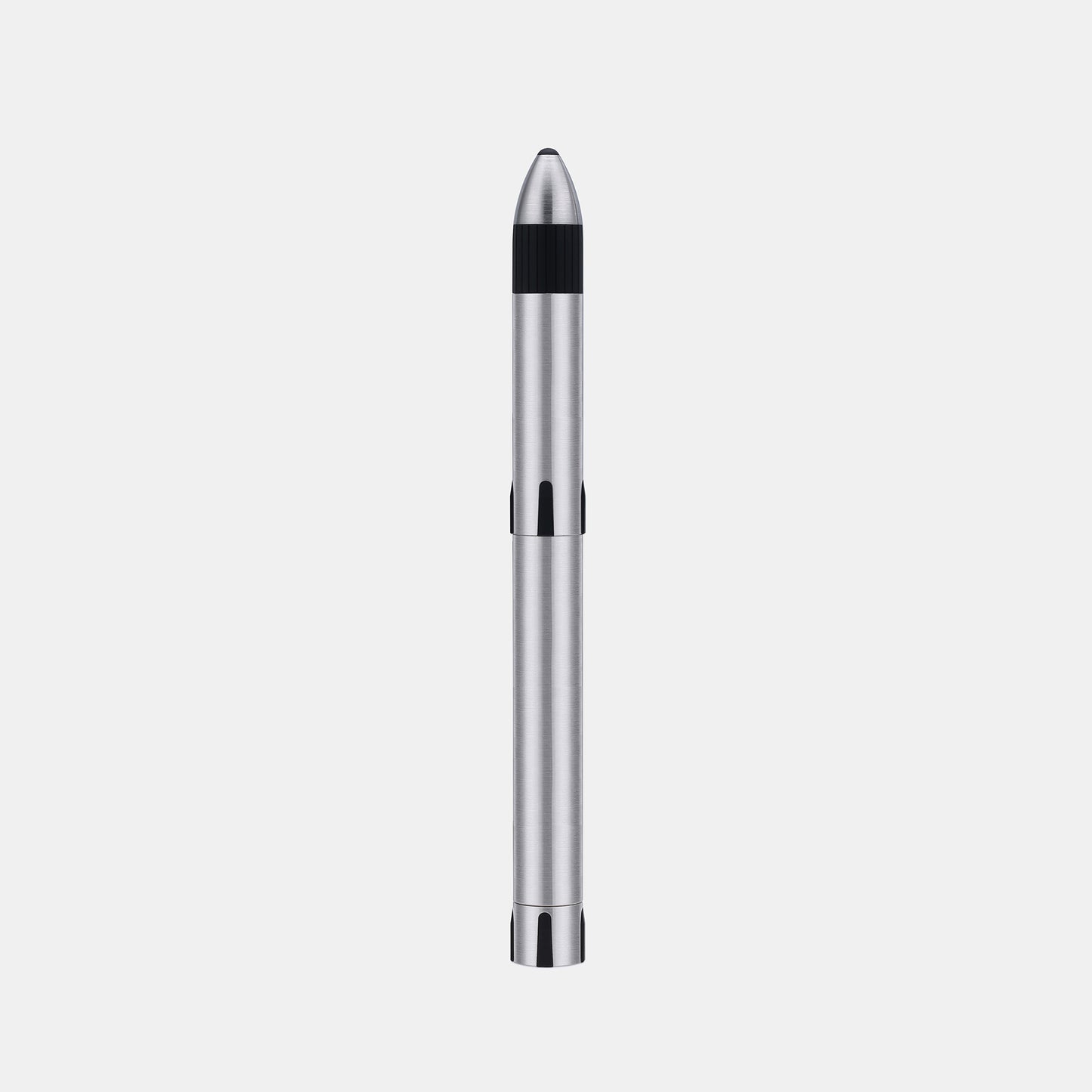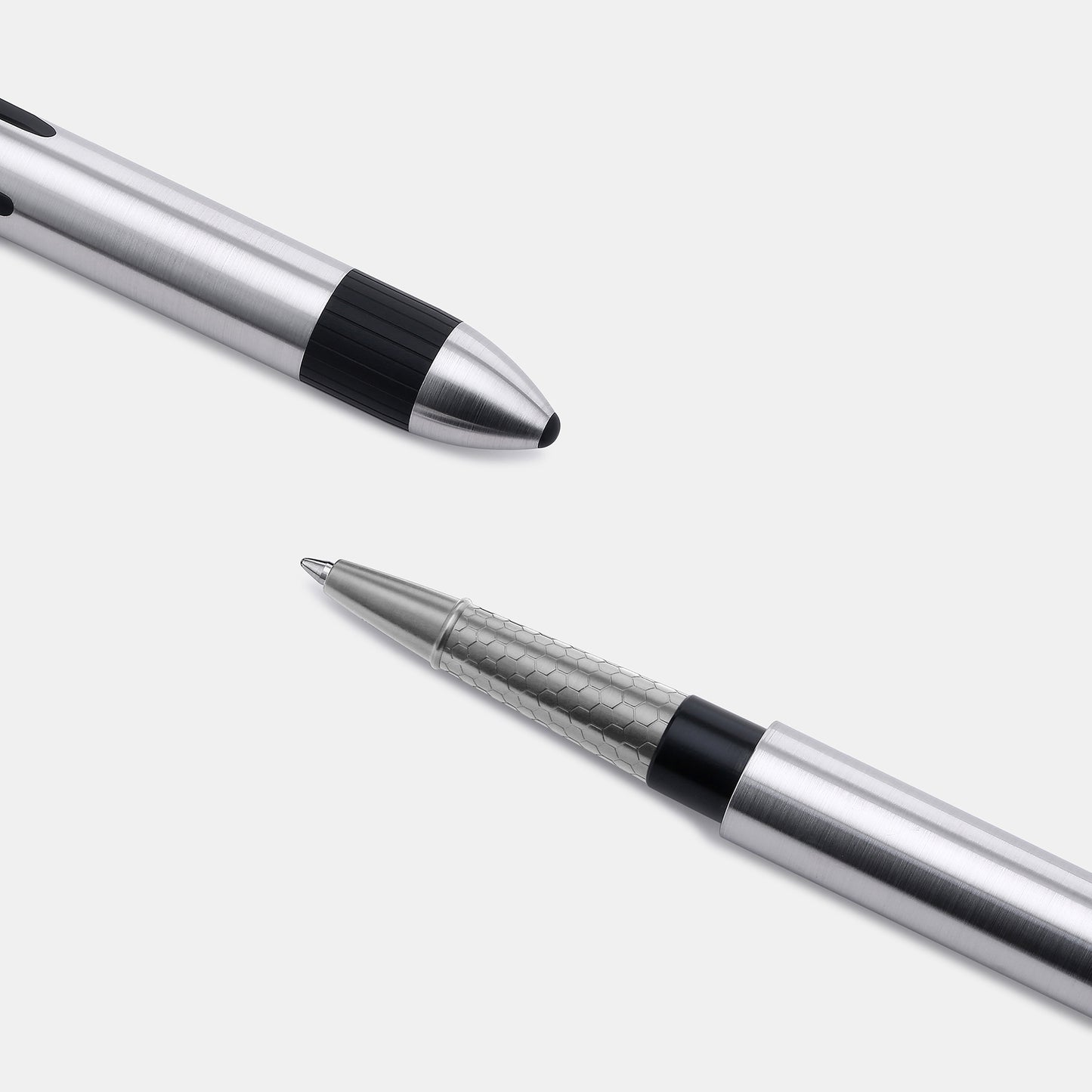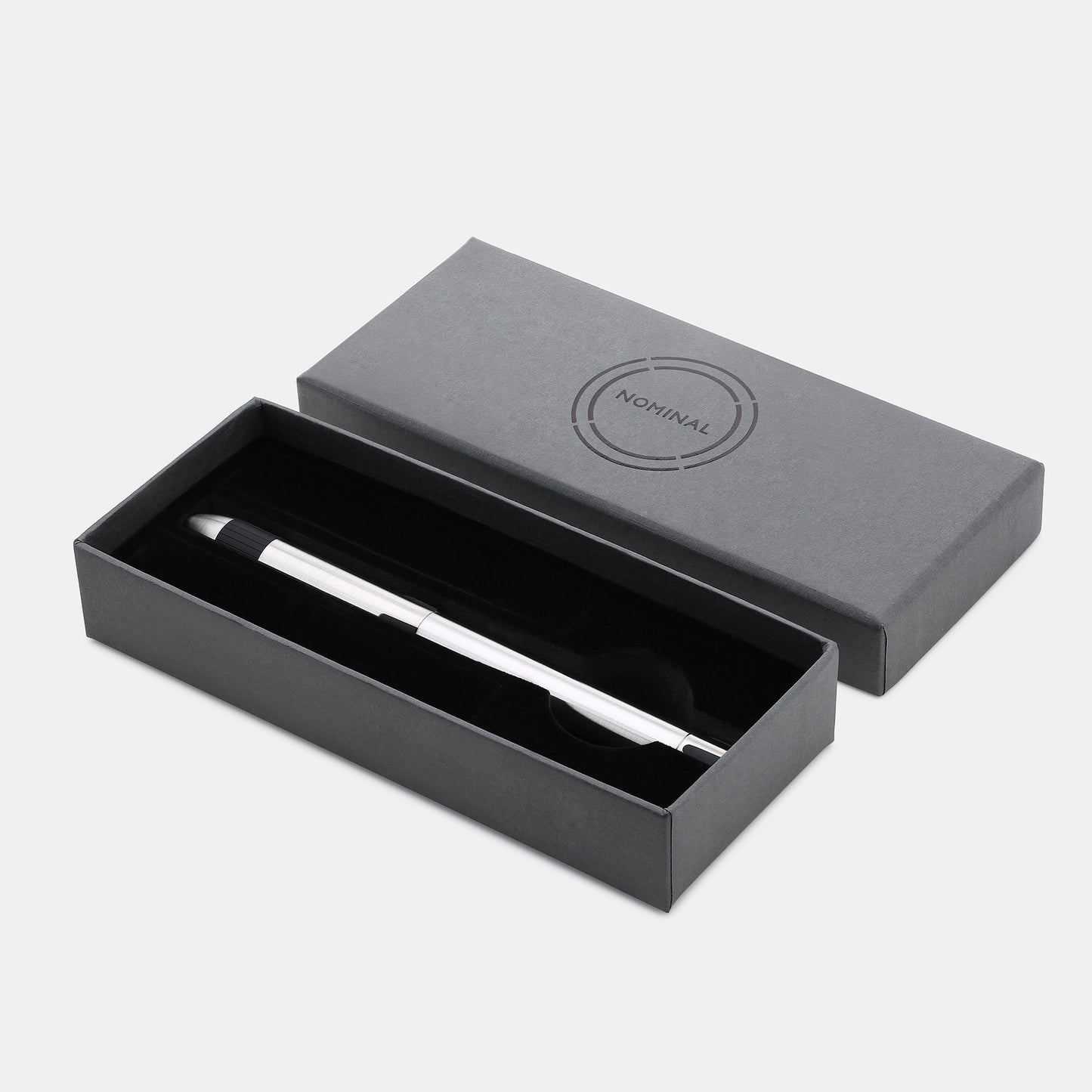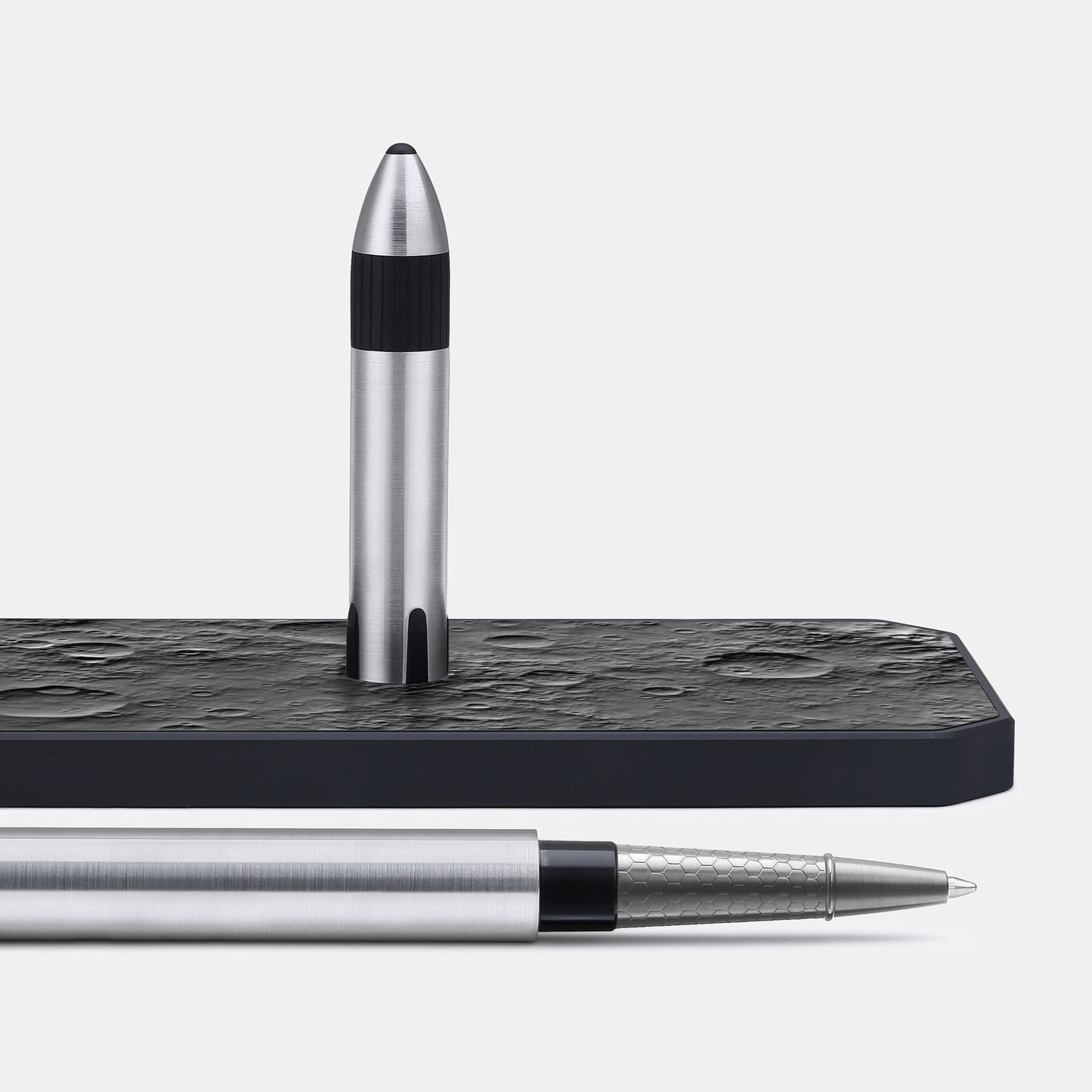 FEATURED ACCESSORIES
Regular price
Sale price
$44.00 USD
Unit price
per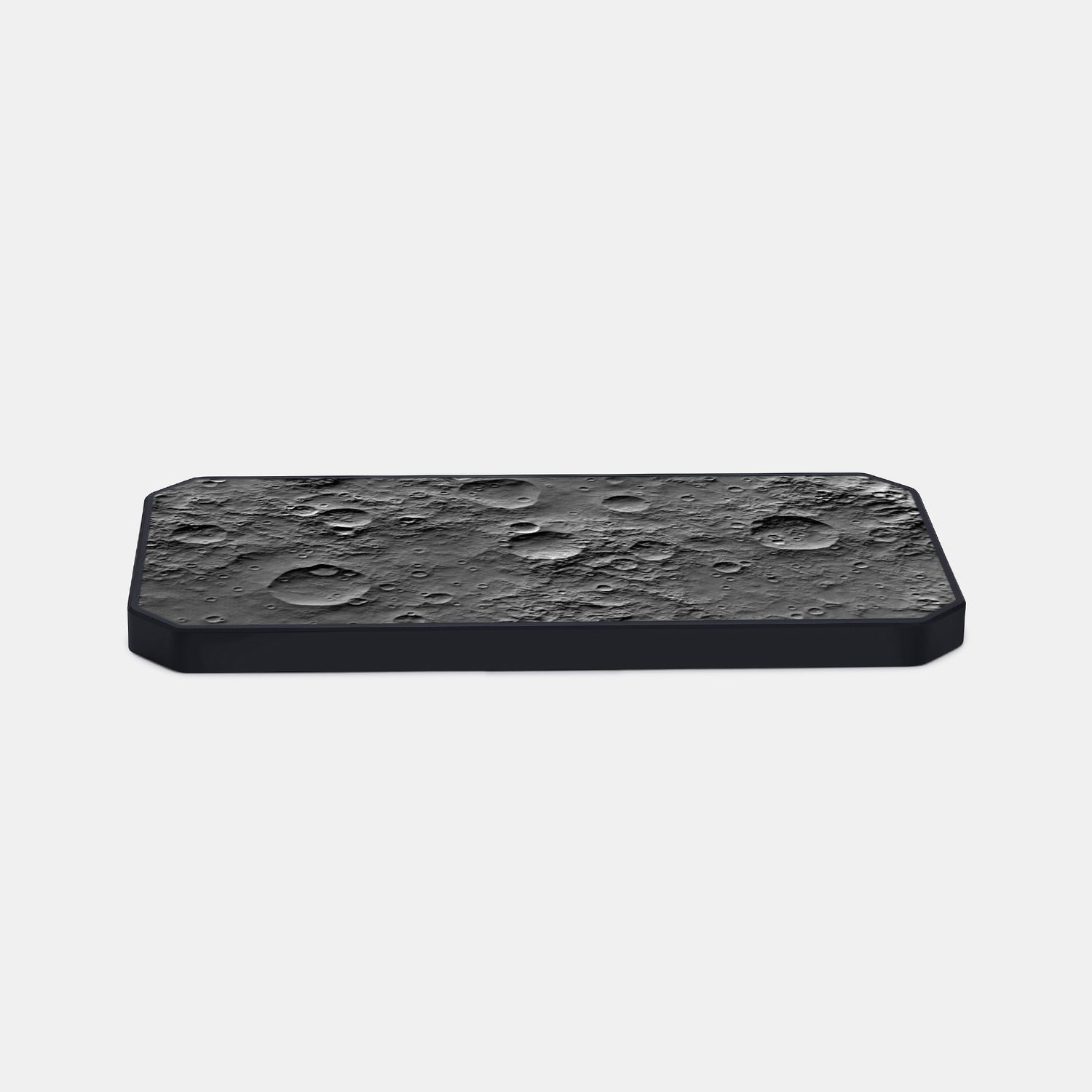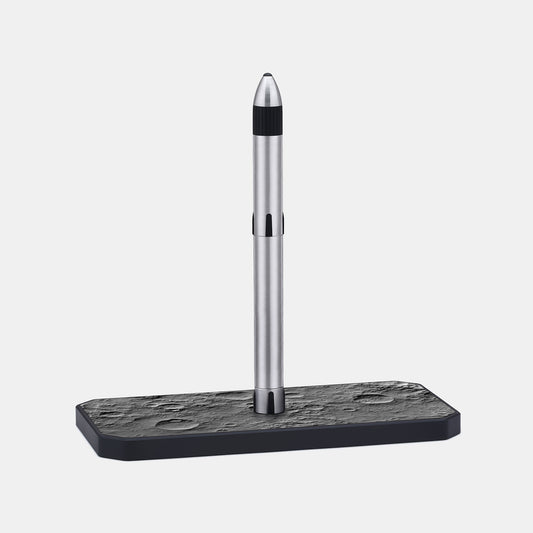 Regular price
Sale price
$49.00 USD
Unit price
per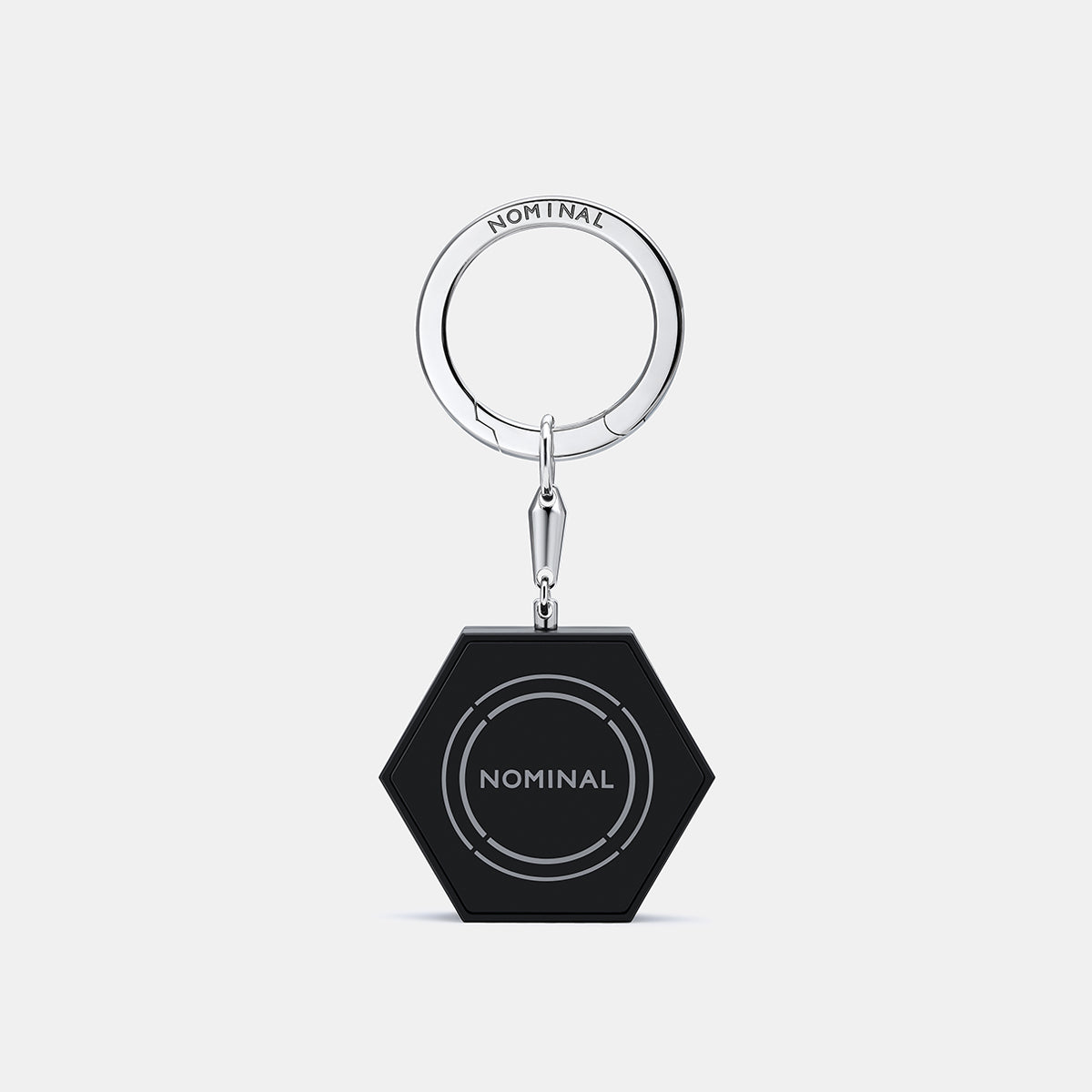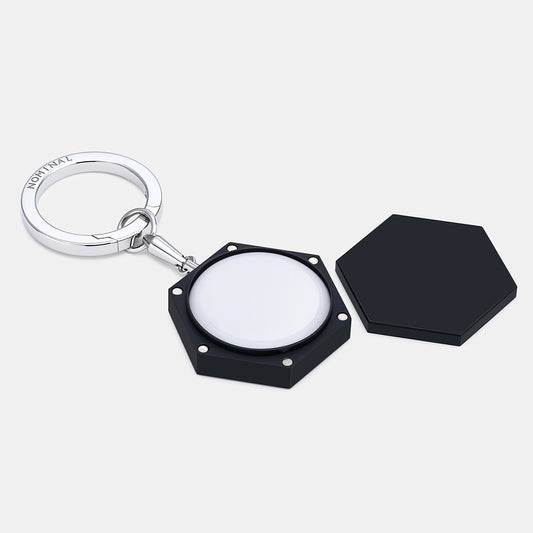 Regular price
Sale price
$20.00 USD
Unit price
per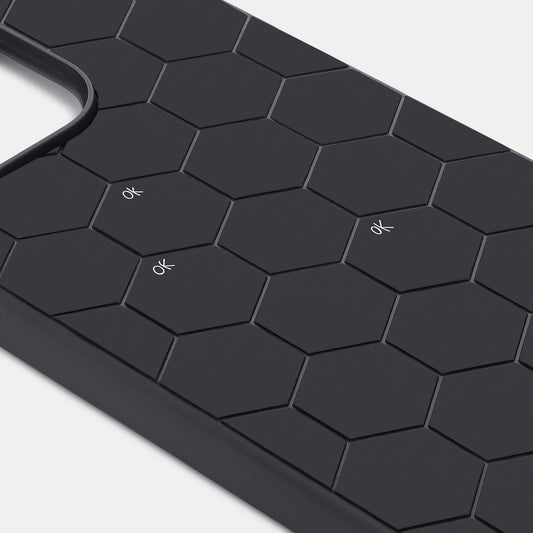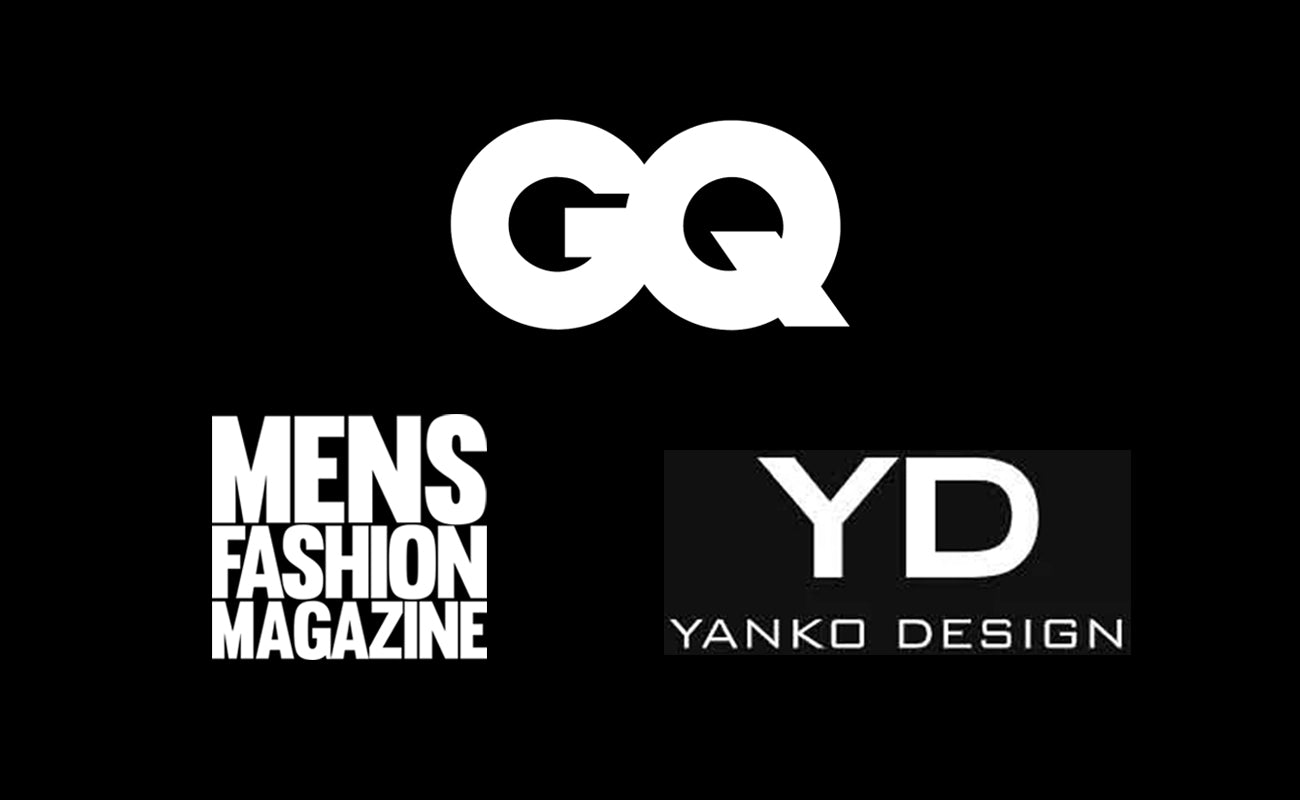 AS FEATURED BY
"INSPIRED BY THE NEW RACE TO SPACE..."
"SPACEX-INSPIRED PEN STANDS MAJESTICALLY ON YOUR DESK LIKE A MINIATURE MOON LANDER REPLICA"
"YOUR STYLE ICON OF THE PEN WORLD JUST DROPPED BY"
Mercator London
 In 2008 an intriguing story began to unfold.  After having spent $US100 Million of his own money blowing up 1 rocket and failing to reach orbit with another 2, Elon Musk and his nascent SpaceX were almost out of money.  But, not one to shy from a challenge, Elon decided to risk one final investment with what was left. 
On a shoe string, scraping together spare parts from the 3 failed rockets, he and his team quickly cobbled together what they thought could well be their 4th and final rocket. Rumour has it, they changed one line of code and from a small, distant atoll in the middle of the Pacific, they launched their Falcon 1 rocket faultlessly into orbit and joined the race to Space. The 5th rocket took their first commercial payload into orbit.
However, Elon was very aware that if the rockets could never be reused, space would remain the playground of Governments and the super wealthy, and he would never realise his dream of interplanetary space travel.  The booster and fairing were by far the most expensive parts and they needed to figure out how to recover them.
But that was easier said than done when the booster is travelling at 10 times the speed of sound, 50 miles above the Earth.  But, there again, without a crazily difficult problem to solve, Elon wouldn't be Elon!   
For several years the whole venture seemed like madness… until it didn't.  Many hundreds of millions of dollars and countless exotic explosions later, on December 21st 2015, a beautifully controlled Falcon 9 booster finally landed vertically at Cape Canaveral.  It changed the game.
By 2017 14 out of 14 boosters were recovered successfully and by May 2021, the first Falcon 9 Block 5 booster had been successfully reused 10 times.  The Block 5 boosters are potentially designed to last 100 missions, with refurbishment. The rocket that changed it all was the Falcon 9.
The 2015 image of the first Falcon 9 booster landing faultlessly is one of our most iconic and lasting memories.  We are just bystanders and though we were hooked on this slowly unfolding story, we have a day job, designing and manufacturing precision engineered accessories for European Luxury Brands.  We needed this to pay the bills.  But then, in 2020, COVID came and changed everything.  It seemed dire at first, with customers' orders falling drastically and us having to downsize swiftly … and then it dawned on us:  This was perhaps the opportunity we had been waiting for?
In 2020 we launched Nominal – a brand that carries our passion for this amazing race to Space.  We started with a precision pen (something we do know how to do) inspired by that iconic Falcon 9 and we are now slowly expanding the collection to include lots of accessories inspired by small details that fuel our passion for all things Space.  We are definitely not rocket engineers but we know how to design, machine, and merchandise accessories of uncompromising quality – it's not rocket science but it's our way to be part of this amazing journey.